Vision: "To improve Public Confidence in the Integrity of Persons in Public Life."
Mission: "Securing the Integrity of Persons in Public Life."
Mandate: Administering and enforcing the Integrity Commission Act which comprises of the Code of Conduct, and Declarations of income, assets and liabilities.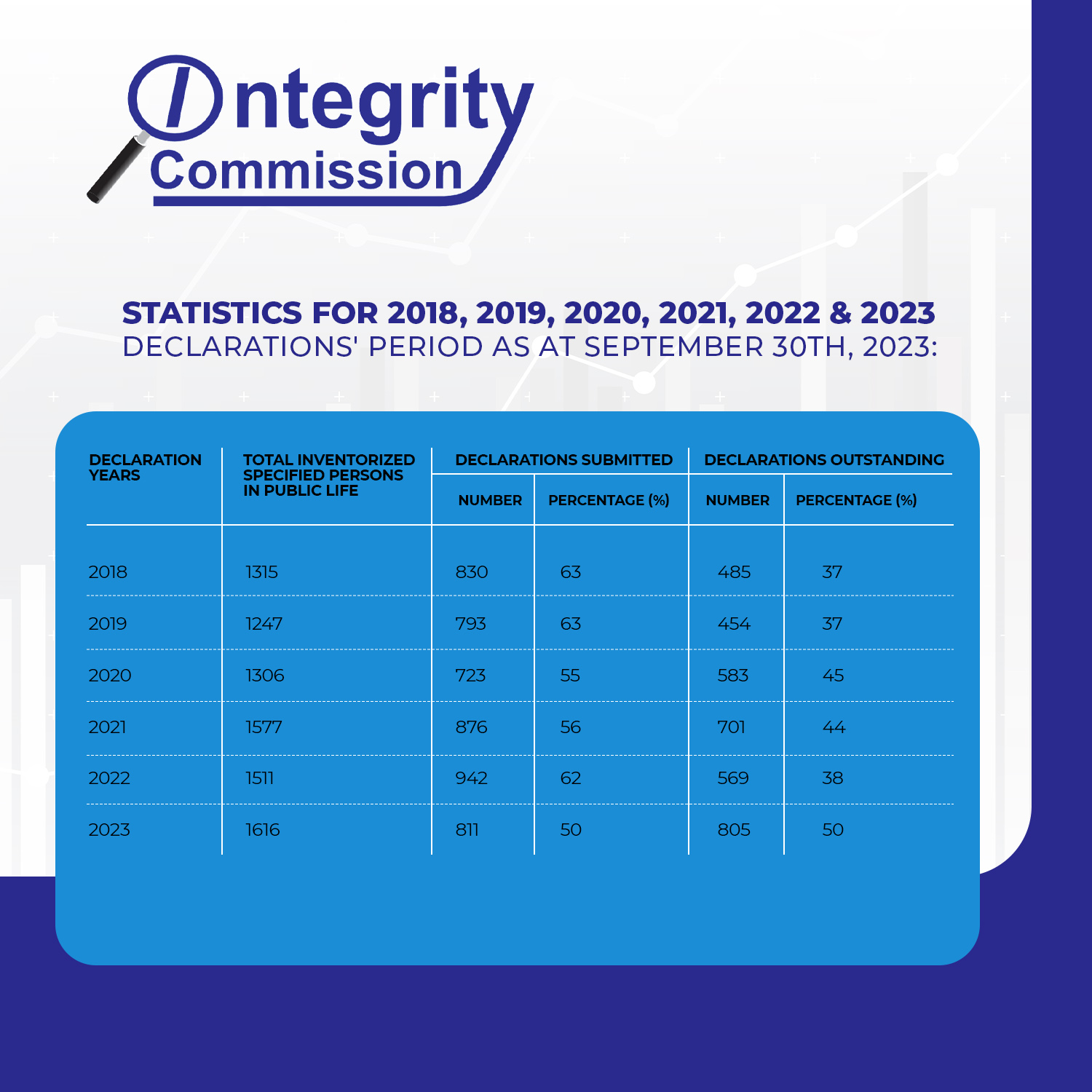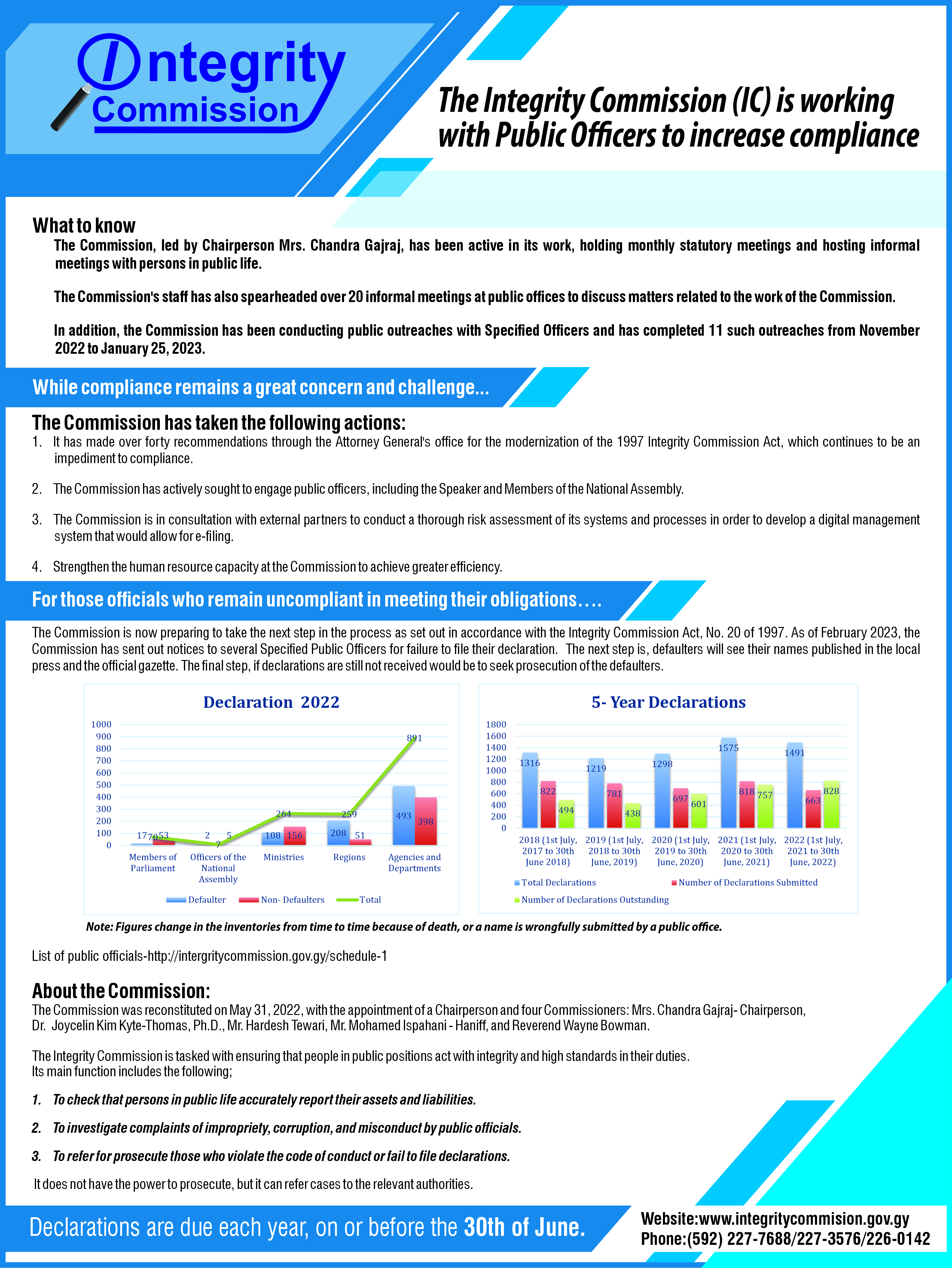 Welcome to the Guyana Integrity Commission's website which provides public officers with a suitable platform to address relevant questions about the Commission and its work. This website also educates and informs the public about the Integrity Commission's mandate.
Why a Code of Conduct is important?
Aims to foster the core values in the Public Service

Helps to encourage responsible behavior

Promotes an identity statement for the Public Service

Allows Public Service workers to benchmark their performances

Acts as a mechanism for curbing unfair treatment in the Public Service

Provides a measure of consistency in dealing with key issues in the Public Service